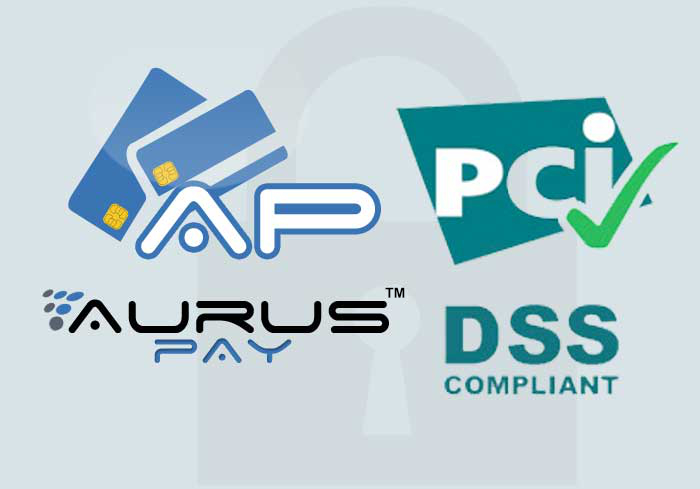 FOR IMMEDIATE RELEASE
Boston, February 25, 2015 - Aurus, Inc a global leader in innovative payment solutions is the 1st US Company and the 8th global company to receive PA-DSS 3.0 certification for it's AurusPay™ (formerly whizPay) semi-integrated payment platform in December 2014. In February 2015, AurusPay™ received PCI-DSS 3.0 certification making it one of the first semi-integrated payment platform to have both certifications completed. Aurus made a decision during its 2014 re-certification process to comply with the new more robust PCI-DSS and PA-DSS 3.0 standards rather than pursue the mandatory PCI 2.0 standards.
The PCI Security Standard Council published the new PCI-DSS 3.0 and PA-DSS 3.0 standards in November of 2013, with requirement that these new standards must be used for all new certifications starting in January 2015. One of the central themes across PCI-DSS and PA-DSS standards is better control across the ecosystem that stores, transmits, processes or has access to cardholder data. The standards stress a clear understanding of every aspect of the payment information data flow coupled with implementing security industry best practices.
"Aurus demonstrated its commitment to security over payments by completing the more rigorous PCI-DSS 3.0 and PA-DSS 3.0 before they were required," stated Wayne Varga, K3DES Senior Vice President, "Aurus has diligently sought help from K3DES to be an early-adopter in certifying to new security standards."
The AurusPay offers leading security technology (AurusShield™) that takes the "POS out of PCI Scope". AurusShield's patented (US Patent # 8543461) payment segmentation process; P2PE (point-to-point encryption); Tokenization and EMV card acceptance provides the best and most comprehensive security solution available in the US for a semi-integrated payment solution.
"Our company is focused on providing industry leading security solutions for our clients which will protect sensitive cardholder data against the evolving threats of data breach attacks," stated Rahul Mutha, Aurus CEO. " Developing new security technology plus implementing security industry best practices will always be a key operating principal at Aurus."
About Aurus
Aurus Inc., headquartered in Boston with development offices in Pune, India, is a global leader in providing innovative technology solutions using economical development models for Fortune 2000 companies in retail, healthcare and financial services industries. The Company's global PCI-DSS and PA-DSS certified processing platform (AurusPay™), protects retailers POS card data against malware attack using it's innovative patented security solution, AurusShield. Aurus provides expertise, solutions and custom development for payment processing, BYOD mobile development, EMV/NFC, store systems integration and security solutions. For more information visit: http://www.aurusinc.com
About K3DES
K3DES, LLC is a Houston, Texas USA technology consulting firm focused on the security of electronic payments systems – debit, credit, and stored value cards. K3DES is approved by the PCI Security Standards Council as a Qualified Security Assessor (QSA) and a Payment Application (PA) QSA, approved to perform assessments of payment applications. K3DES has been involved with PCI and its predecessor programs since early 2003.
For more information:
Bob Wesley
Aurus, Inc.
33 Arch Street
Suite # 3150
Boston, MA 02110
+1 781 688 1575